Visa Timeline
Fall 2016
Navigating the visa process is a tiresome hurdle for many international students who come to the United States of America. The necessary information is often hard to find, unclear, and difficult to keep track of. For the class Human Factors Interface Design, Aaron, Haley, Radmer, Shrinidhi, and I designed a web app to make this process better by clearly breaking down the visa process into manageable steps.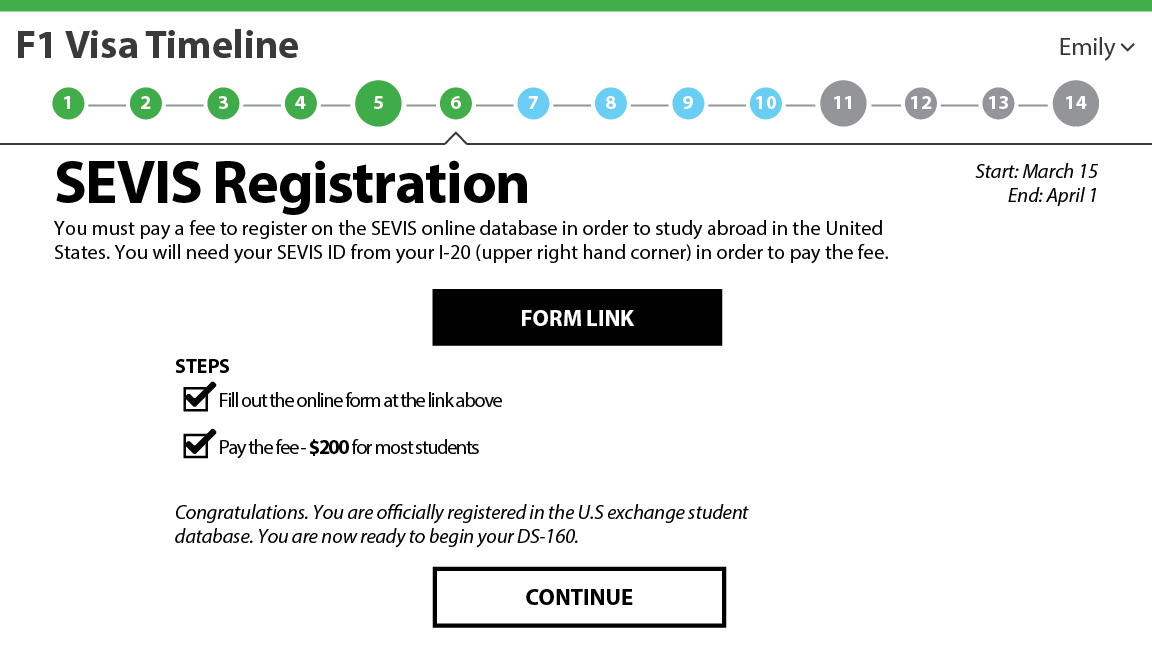 An image of the refined digital prototype
We went through many iterations, interviewing potential users to understand their processes and gain feedback on our prototypes. In the end, we created an interactive digital prototype using Invision.
---
Design Documentation